about cheaptickets and my RESPONSIBILITIES
Cheaptickets is part of Travix, a global online travel company operating in 39 countries from offices in the Netherlands, Germany, India, Singapore and the USA. With 5 brands, CheapTickets, Vliegwinkel, BudgetAir, Vayama, and FlugLaden, and an extensive portfolio of 43 websites being the market leader in several countries and growing rapidly on all continents.
I work as a Lead Visual Designer, working with a team of +5 designer in an Agile environment. I have the responsibility to create and maintain the visual design of all our sites on a  global scale across different continents, defining the style and applying it in close collaboration with product development teams.
As a Lead Designer, I am mentoring other designers in my team to achieve innovative and great designs, that fulfill the need of our customers as well as the stakeholders. I am designing and working closely with front-end developers creating a shared library across 43 websites.
I am constantly helping the CRO team in the design of various A/B tests that we run daily on all our websites. 
Since the beginning of 2018, I am the Lead Designer on an ambitious project to redesign our hole Mobile and Desktop websites, from defining the style to the creation of a great user experience with a user-centered and data-driven approach.
I have the pleasure to work with Travix since 2016.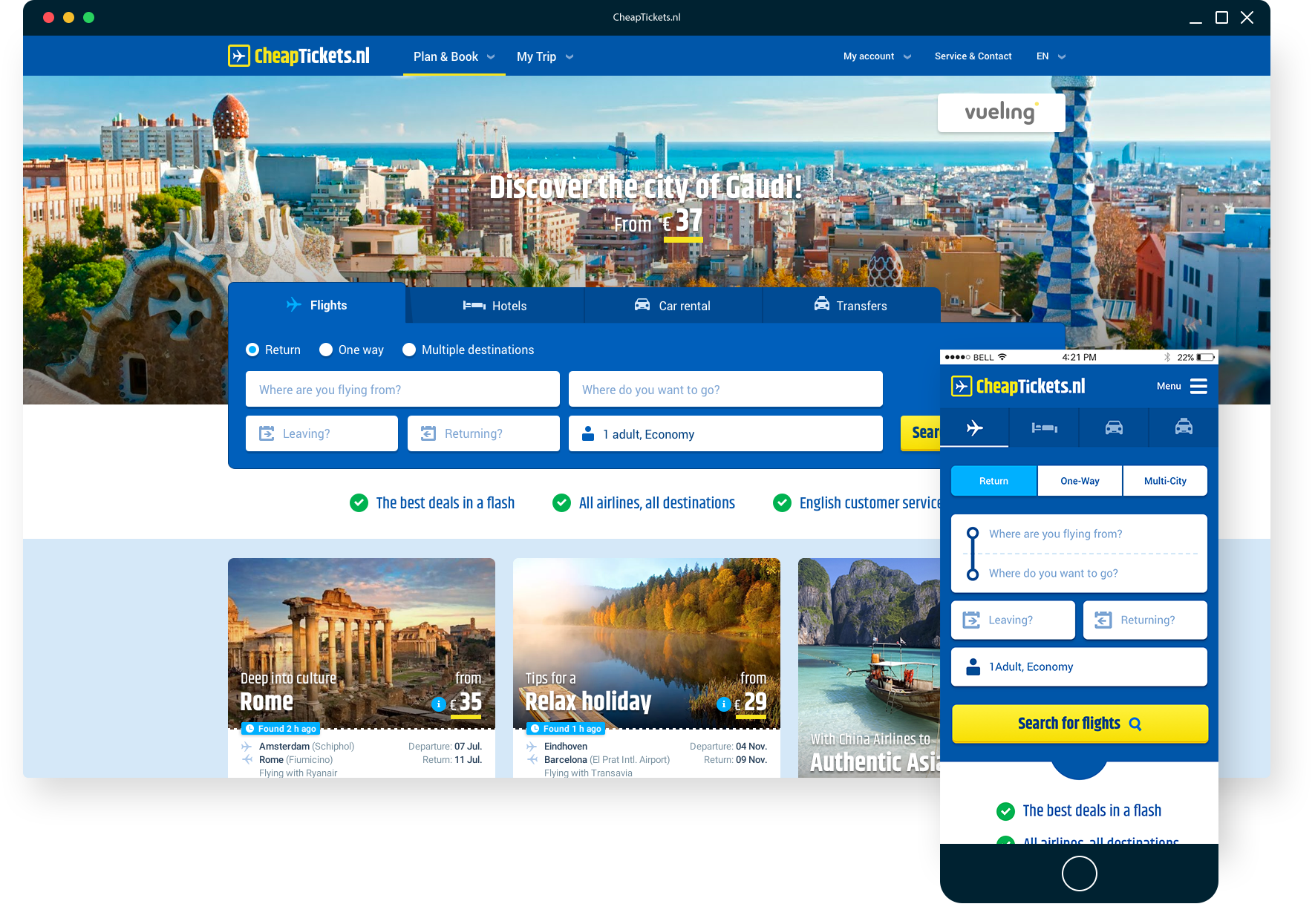 Redesign of the whole booking flow for Mobile and Desktop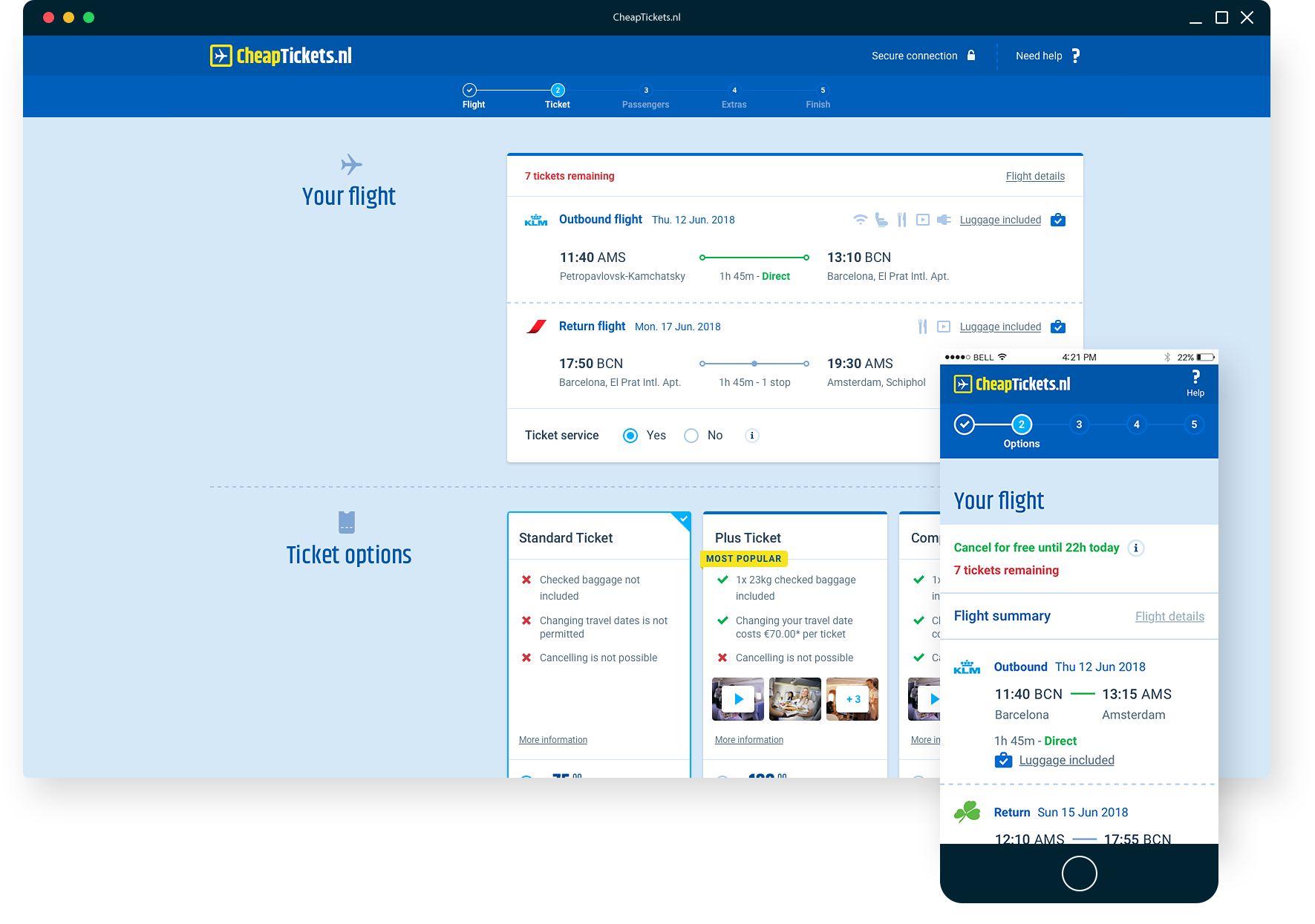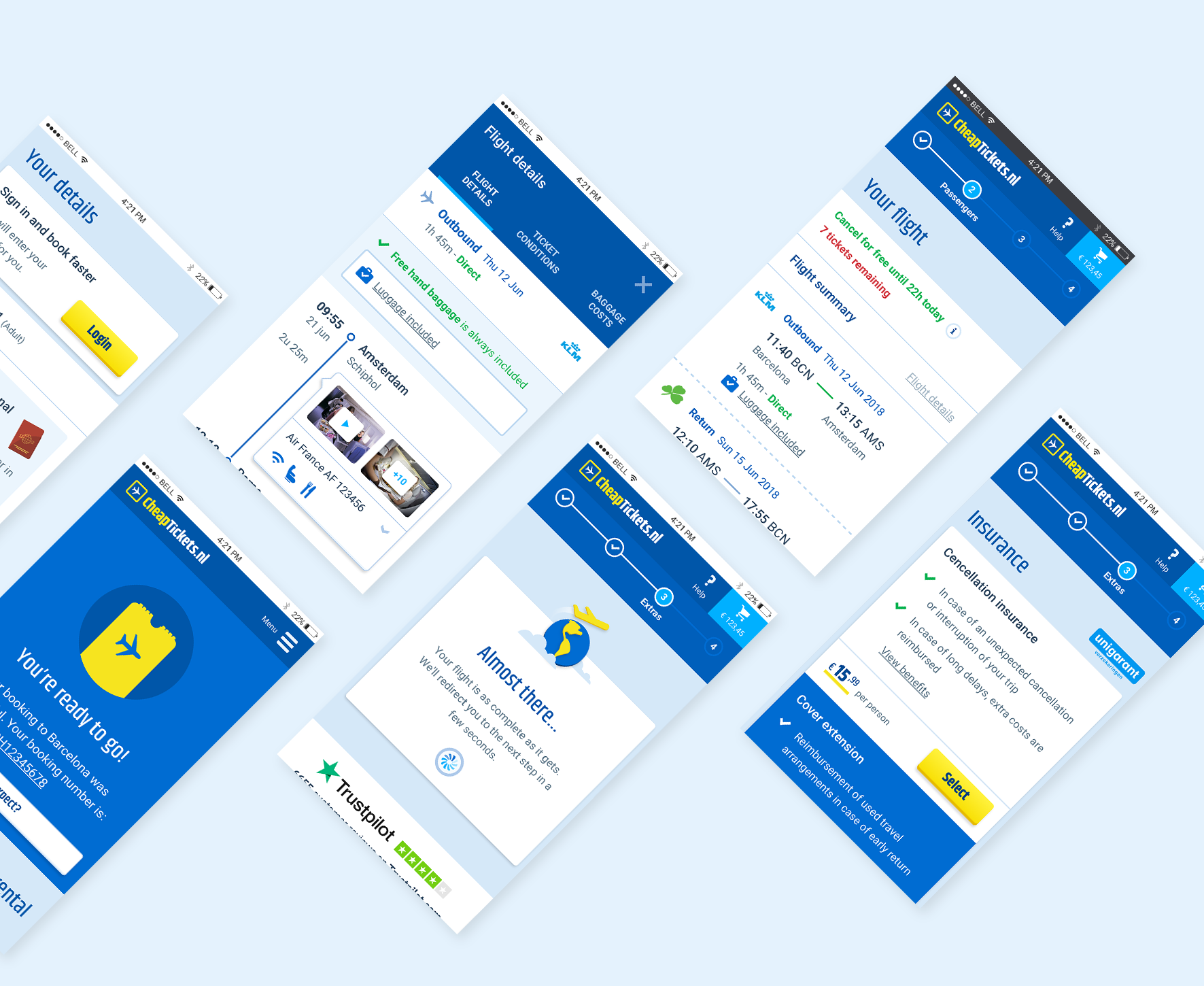 Creation of the shared library for 5 brands used on 43 websites on a  global scale across different continents.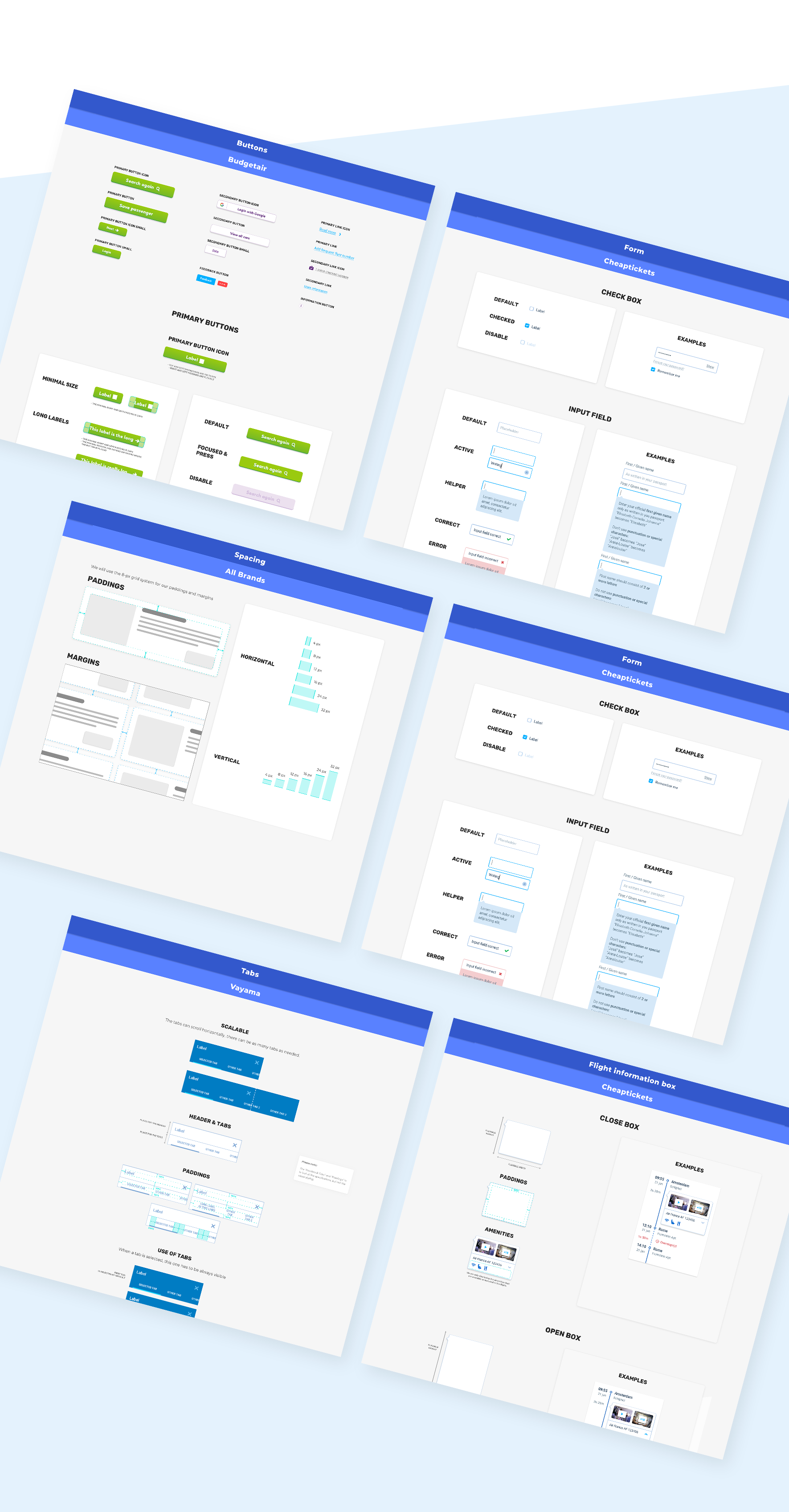 Redesign and improvements in My Account, Emails, Seat selection and Search result page